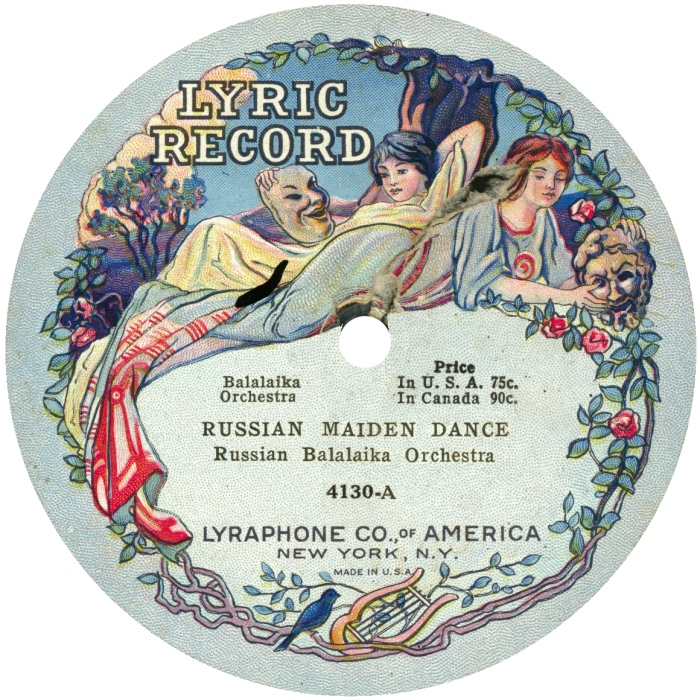 Lyric Records was a record label based in the United States of America from about 1917 to 1920.

The parent company of Lyric Records was initially listed on the label as the Lyraphone Company of America, New York City, although actually headquartered in Newark, New Jersey. Later labels reflected the actual location. The label artwork featured a drawing of a white cat (perhaps inspired by the dog Nipper of the Victor Talking Machine Company's His Master's Voice logo) seated on a gramophone record, with the legend "Never Scratches". Lyric Records actually seem to be exactly as prone to scratching as any other shellac 78rpm record of the era.

Lyric Records were double-sided lateral-cut 10 inch discs. The sound quality is slightly above average for the era.

Among those recording for Lyric Records was Vaudeville comedian and prolific early sound recording star Billy Murray and Harry Yerkes band featuring early jazz trombonist Tom Brown.