on other languages Ðóññêèé, Latviešu
History of Latvian records
Part one (1903 – 1944)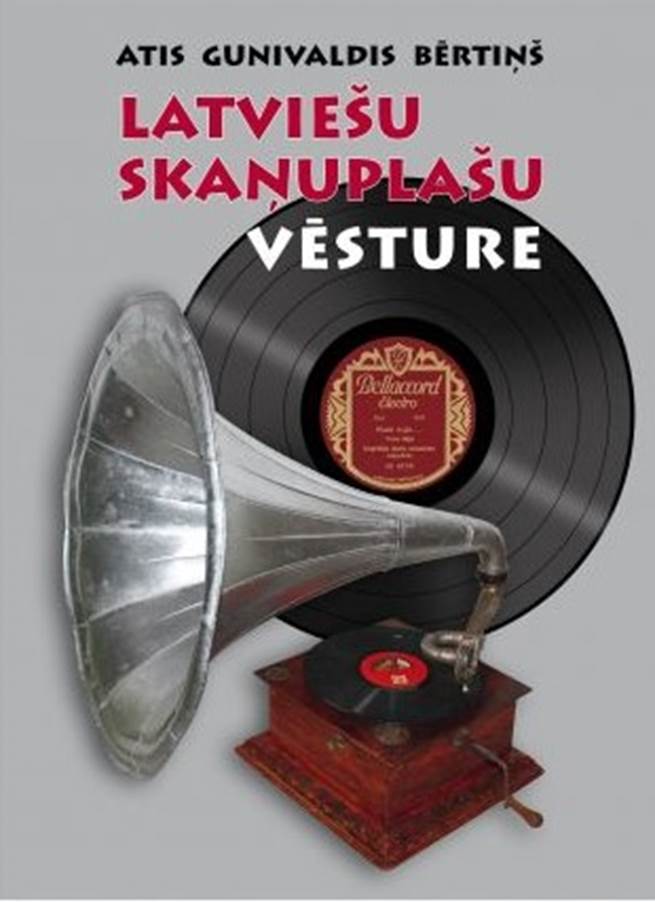 \SIA VESTA-LK "Laika grāmata", Riga 2015, 368p.
Content:
Form the history of records:
Charles Cros. Thomas Alva Edison. Emil Berliner. Shellac. Gramophones, Victrolas. Writing Amur arrives at the Riga factory of the Gramophone Society Co.
Latvian records. Discography:
His Master's Voice (1911 - 1913). Pathé (1908 – 1911), Metropol Records (1911 -1913), Stella Koncert Rekord (1913), Lyrophon (1910), Gramophone Record (1903 – 1915), Zonophone Record (1903 – 1911).
Essays on composers and singers. Repertoire Review
Chapter: Latvian records after the First World War(1922 -1940).
Discography:
His Master's Voice (1928 – 1934), Vox (1922 – 1924), Odeon (1927 -1933), Parlophon (1928 – 1931), Polydor (1928 -1933), Kristall (1929 -1931), Tri Ergon (1928 – 1932), Homocord/Homophon (1926 -1936), Adler Electro (1930), Bonophon/Record Electro (1933 – 193?).
Entrepreneur Janis Viesturs and his phonograph record factory in Riga since 1929 with different labels
Russian records are also printed on the Viesturs' records: P. Petrovich, Maria Gartman, Vl. Neplyuev, K. Sokolsky and others.
Chapter Bellaccord Electro (1931 – 1944).
History of the factory, factory founder Helmars Rudzits. Record production. Famous singers and singers. Repertoire analysis.
Thematic review: songs about the native land, songs about girls, songs about the Gauja river, soldier songs, romances, folk songs, jazz sounds…
Catalog of records by order numbers (3001 - 4058). Records are presented in Latvian, German and Russian. From the catalog you can find out that on Bellaccord records sung, for example, Maris Vetra, prof. Paul Sakss, Alexander Yankovsky, Peter Leshchenko, Vladimir Neplyuev, Cossack Choir of T. Sladkov, Konstantin Sokolsky, that played "Sam Baskini und seine Jazz-Symphoniker" , the gypsy orchestra of Jean Gulesco, how sounded compositions of Oscar Strock performed by various artists of that time… There are many works by famous composers recorded on Bellaccord such as: V.A. Mozart, D. Verdi, G. Puccini, F. Chopin, P. Tchaikovsky, I. Dunaevsky, E. Grieg and others. There remain 25 unknown order numbers that apparently were not processed because of the nationalization of the factory in 1940.
At the end of the first part there is information about Latvian radio records that were destroyed during the War and about survived Draloston records with a unique historical records of the 30th.
There is an overview of labels and sleeves of phonograph records.
History of Latvian records
Part two (1945 – 2015)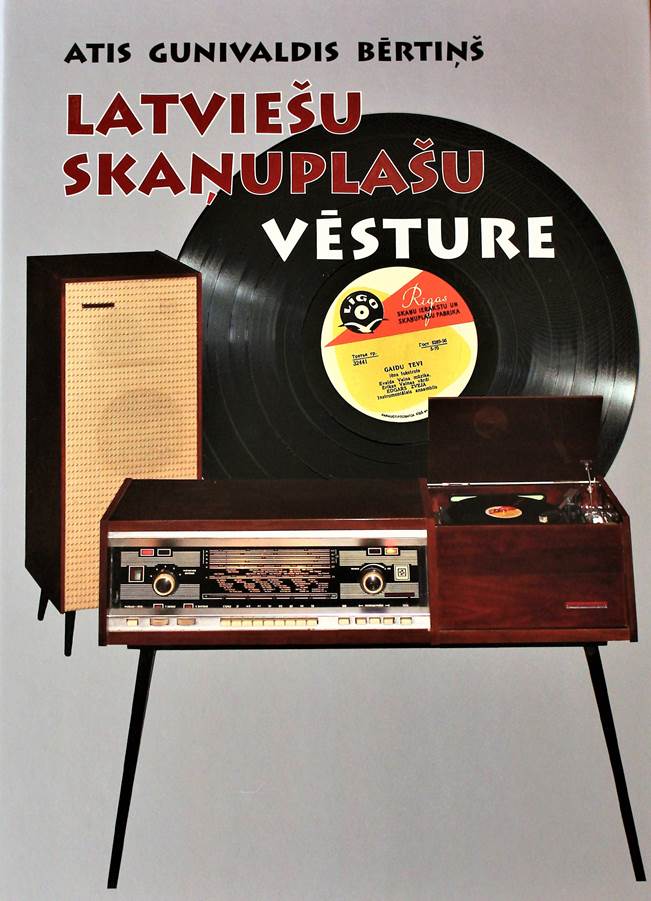 SIA VESTA-LK "Laika grāmata", Riga 2017, 328p.
Content:
Latvian records after World War II in Latvia. Riga gramophone record factory. Bellaccord Electro continues to work (1945 - 1949), RZG-RSF Bellaccord (1949 – 1950).
The birth of Latvian pop music. The last 78 rpm records (1950-1964). RZG-RSF Baltija (1956 - 1958). Vinyl is appeared. The first LPs Ligo, Melodia. Discography.
Chapters by content: Chamber choir Ave sol. Historical organ. Folk music. RZG from the point of view of journalists. Soloists and composers on Melodia records. Estrada and jazz. Maestro Raimonds Pauls. Singers: Janis Zabers, Janis Sprogis, Alla Pugacheva, Valery Leontiev, Margarita Viltsane and many others.
| | | |
| --- | --- | --- |
| Raimonds Pauls | Laima Vaikule | Larisa Mondrusa |
The following is a review of the production company RiTonis (1990 - 2001) created on the basis of the RZG Melodia, stories about the legendary folk singer E. Rosenstrauch and two blind folk musicians. Review labels and record sleeves. An article on the revival of vinyl records.
A very interesting story of an old song the melody of which sounds on different versions in 9 world languages. The search for the origin of the melody leads to the Russian romance "Having put on his raincoat with a guitar under it" but not only…
The last part of the book is dedicated to phonograph records published by Latvian emigrants after the Second World War in the USA, Sweden, Germany, Australia, Canada (1945 - 1991). During this time, a new generation of composers and performers grew up who recorded their work on the records of various Latvian and American labels.
In the conclusion of the book, I presented my opinion on the role and importance of the record in human life. The book is sold out, but is available in libraries, in some museums and archives of Latvia.
Atis Gunivaldis Bērtiņš,
Record collector since 1946
14.10.2019
---