news
---
87 news on 18 page(s). Displayed: news 46 to 50.
| | |
| --- | --- |
| Tompkins Square Rolls Out Line of 78RPM Records! | 07.03.2015 05:11 |
---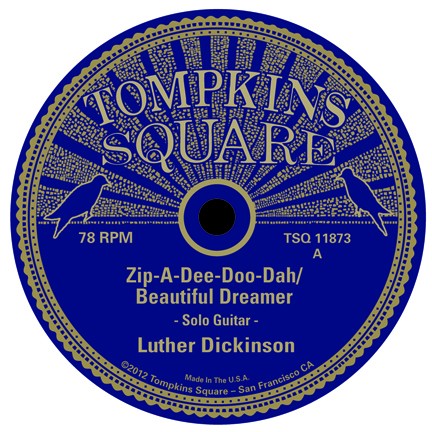 San Francisco-based record label Tompkins Square announces the first in a series of releases in the 78 rpm 10″ vinyl format.
The first two will feature previously unreleased recordings from Luther Dickinson (North Mississippi Allstars), and Ralph Stanley. Both 78's will be released as a limited edition of 500 copies on Record Store Day, April 21, 2012. Please note : These 78's will not be sold on this site – they will only be available via independent record stores.
Luther Dickinson plays medleys of Southern melodies on his 78, including "Zip-A-Dee-Doo-Dah/Beautiful Dreamer" on the A side and "Nobody Knows The Trouble I've Seen/Peace in the Valley" on the B side. Ralph Stanley's 78 features "Single Girl", with "Little Birdie" on the B side.
Tompkins Square owner Josh Rosenthal comments, "A lot of new turntables play 78's, and many 78 collectors listen to their records on modern equipment. Tom Waits, Elvis Costello and Nick Lowe have all recently released 78's. So I thought it would be fun to start a line of them."
The label will also release a white label 45 of Hiss Golden Messenger's "Jesus Shot Me in The Head" from the forthcoming album 'Poor Moon', b/w the unreleased "Jesus Dub," on Record Store Day.
Hiss Golden Messenger's album "Poor Moon" is set for release April 17th.
Source: http://www.tompkinssquare.com/archives/209
| | |
| --- | --- |
| Happy New Year 2015! | 31.12.2014 03:14 |
---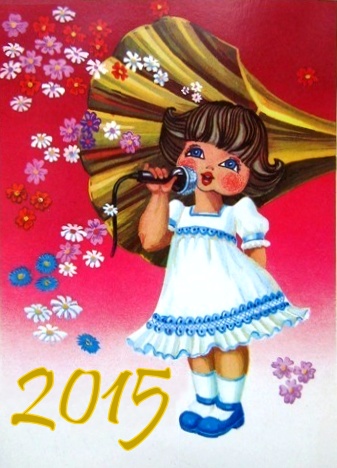 Congratulations to all participants and guests with the New Year 2015! We wish new interesting rendezvous on the pages of our site, unexpected findings and surprising discoveries, great health, luck and success in all undertakings, peace, love and mutual understanding!
| | |
| --- | --- |
| Digitizing of remaining pre-revolutionary periodicals | 10.01.2014 02:41 |
---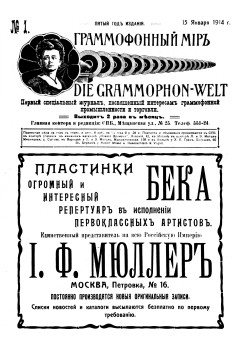 Dear friends, since this year we decided to change the order of digitizing of the only remaining magazine "The Gramophone World" and instead of the previously planned 1912 immediately jump to 1914.

This way all newly published numbers will see the world once again in exactly 100 years after their first publication!

We will continue to follow this approach in the following years until 1917, when the magazine ceased to exist. Since in some years the magazine was issued not in all months, we will fill the gaps by magazines from 1912. The whole process will be completed in 2018 by digitizing all magazines for 1913.
| | |
| --- | --- |
| Happy New 2014 Year | 29.12.2013 21:16 |
---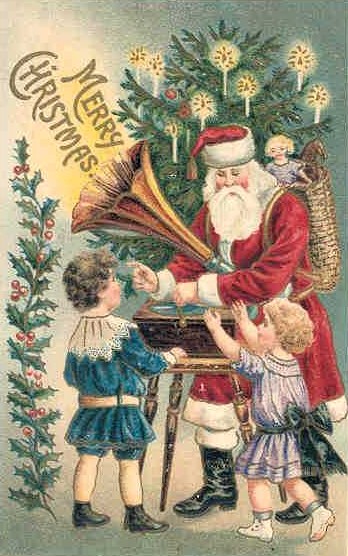 Merry Christmas and Happy New Year 2014! We wish in New Year many new exciting discoveries, new joy of communicating with fellow "shellacers", new enjoyment from the sounds of the old forgotten tunes!
| | |
| --- | --- |
| God Save the Tsar CD | 06.10.2013 03:30 |
---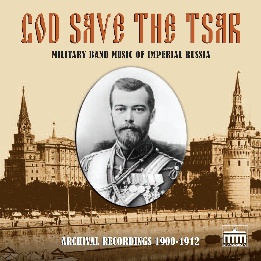 Dear Friends, we are pleased to announce that US company Brandenburg Historica LLC recently released CD "God Save the Tsar" with Russian pre-revolutionary military marches.

Of total 25 disc's tracks, 10 have been provided by the Participants of Russian-Records.com, so the CD can be considered as our joint project.

From all Participants we have obtained consents for use of their materials in this project. We also offered appropriate compensations, but without exception, all Participants have donated their shares in the fund of website development, for what we thank them a lot!

Following are the names of the participants, whose materials were used (in alphabetical order):

Yuri Bernikov (bernikov)
Andrei Minkin (Andrei) (unfortunately, his materials were not included in the final version)
Alexey Petukhov (conservateur)
Vladimir Timokhov (Voot)
Dmitry Fokin (dima)
Alexander Scheglakov (alscheg)

The CD can be bought on eBay at this link and on Molotok at this link. The money from the sale of the CD will be used to pay for hosting.