news
---
87 news on 18 page(s). Displayed: news 56 to 60.
| | |
| --- | --- |
| Norbert Rodkinson - evil genius of «Gramophone» or Russian Odyssey of Norbert Rodkinson (In Russian) | 17.06.2012 03:53 |
---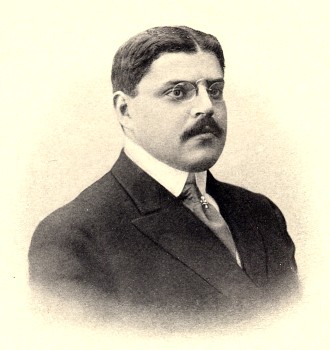 One hundred and ten years ago, the «Gramophone» Company began its activity in St. Petersburg. What kind of qualities and talents a person must possess in order to lead the largest music company in the most crucial period of its formation? The answer to this question is given in a unique story of life and work of American citizen Norbert Rodkinson – the first director of «Gramophone» Company in Russia (1899-1904 yrs), whose contribution to the development of national musical culture is not yet appreciated even today.

We are happy to introduce a new article of Alexander Tikhonov (The article is currently available only in Russian, we apologize for the inconvenience).
| | |
| --- | --- |
| The first Russian producer and sound engineer | 08.01.2012 00:21 |
---
In order to succeed in the music business, a person must possess versatile talents, adventurous nature and remarkable organizational skills. All these qualities were fully possessed by Ippolyte P. Raphof - the first promoter and distributor of gramophone and gramophone records in Russia. He was not only able to assess the prospects of the new business, but also learned how to make quite decent money on it.

We are happy to introduce a new article of Alexander Tikhonov (currently available only in Russian language). The abridged version of the article was published in Russian Billboard magazine No.8 for 2011 year.
| | |
| --- | --- |
| Happy New Year 2012! | 29.12.2011 00:25 |
---

Dear Participants, we wish you a Happy New Year from the bottom of our hearts! Peace, Love and Prosperity to you and your families! Please accept this holiday musical souvenir from "website's hostess" Ludmila Bernikov. We will be happy if it brings you the festive New Year spirit! The New Year's Romance.
| | |
| --- | --- |
| 5th Birthday! | 06.11.2011 02:21 |
---

Dear friends, today, November 6, 2011 our website is celebrating its 5th Birthday! It's have been 5 years of joy, 5 years of rendez-vous with old songs, 5 years of creative research and meeting new friends! During this time the website has become a serious historical and artistic resource. The project would not have received such a development without you, dear members! Thank you very much and kowtow for generosity, altruism, and hard work! Congratulations on this wonderful anniversary! I wish you a cheerful mood; let's raise our glasses to success!
---
We are pleased to announce an innovation, that certainly will be appreciated by all music lovers! As the news title suggests, the innovation is called "Jukebox". The Jukebox randomly plays audio files from our website - at the end of one file it automatically begins to play another one, and so on.

Despite of the "randomness", the Jukebox takes into account the setting of the Filter, so it allows for each visitor to listen to own "on-demand concert". The Filter is located at the bottom of the home page. In order to set it up, one must pick desired options in 3 "drop-down lists" and click on the "Set" button on the right. The filter is active until the end of the session.