random item
---

Song of the death of Don ... (german_retro)
Comments: 0
Rating


news
---
82 news on 17 page(s). Displayed: news 36 to 40.
| | |
| --- | --- |
| A. Tikhonov. Gramophone reforms of Albert Lack (In Russian) | 15.05.2016 22:56 |
---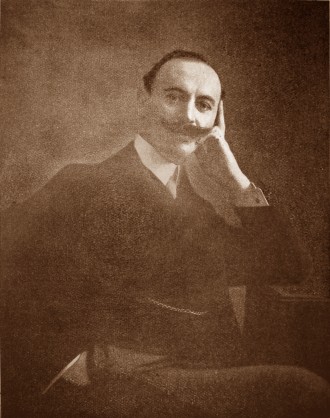 The sudden resignation of Mikhels plunged into shock Russian music market. The largest partners and competitors got concerned by the question: "Who will take the CEO chair?" Rumors neamed various domestic gramophone entrepreneurs, but London taught by bitter experience decided to abandon the local management.

We are happy to introduce a new article of Alexander Tikhonov that is a continuation of a series of articles dedicated to the first steps of the new Russian music industry development, based on the production, replication and implementation of intellectual property, which belonged to the recording of musical compositions. (The article is currently available only in Russian, we apologize for the inconvenience).
| | |
| --- | --- |
| Passed away Alan Kelly | 28.03.2016 01:58 |
---
In December 2015 passed away Alan Kelly. With no exaggeration one can say that his name is known to each more or less serious collector of 78 RPM shellac records, needless to mention professional researches, musicologists and discographers. There was certain Alan Kelly influence on the development of our resource as well. Russian catalogue CAT2 that Alan generously presented to the website soon after its creation in 2016 offered possibility to determine recording place and date of any Gramophone Company record with accuracy often up to a day! At the same time, we started to use the catalogue as a reference for the common international titles of the popular titles, operas' act numbers end etc. Also, there appeared possibility of extracting collateral information such as names of sound engineers, approximate dates of the beginning and ending of the recording sessions that in some cases was useful for restoring chronology of events [see example].

Alan Kelly was not the only discographer who worked on reconstruction of the Russian Gramophone Co. catalogue. John Benett also compiled and published Russian catalogue in his 11th volume of his "Voices of the Past" series. Also, on the reconstruction of the Russian catalogue worked academic V. Yanin. His results have been published in the double-book The History Of Recordings In Russia/Catalogue Of Vocal Recordings Of Russian Department of "The Gramophone Company" together with works of P. Gruenberg. Nevertheless, only the catalogue of Alan Kelly is both: the most complete and the most accurate. Unlike Benett and Yanin, Alan Kelly was able to get access to the Holy Grail – the archive of the EMI Co. located in Hayes. It's known that EMI inherited all archives of the Gramophone Co. with recording sessions General Ledgers made all around the globe including Russia. Of course, Alan had to overcome enormous difficulties. He had to learn to decipher handwriting made in unknown Russian language and make Latin alphabet transliteration using his own system that he strictly followed. Also, each morning he had to depart on metro train from Landon to Hayes and return back at night. But Alan believed that if he won't do it here and now, for the following 50 years nobody would do it.

Often, due to the loss of ledgers, Alan had to fill in the gaps in matrix numbers using all available information: label catalogs, periodicals of the time, records themselves, or simply relying on his intuition. Subsequently, thanks to our resource, they found some previously unknown records, and as a rule all Alan's guesswork was absolutely confirmed.

In addition to the Gramophone Co., Alan reconstructed Rebikoff and Co. label catalogue. After bankruptcy of the Rebikoff Company, Gramophone Co. bought many matrices and later re-released them on Zonophone label.

Extraction from the Introduction to the Russian catalogue published in the his personal chapter on our website.

Alan Kelly name, his perseverance, generosity and delicate humor will always live in our hearts!
| | |
| --- | --- |
| Please accept our most sincere congratulations with New Year 2016!!! | 25.12.2015 02:27 |
---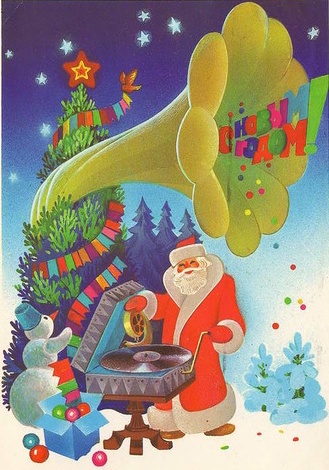 This is a very special year. It is the year of the 10th anniversary of the website that we will celebrate in November! By means of crazy pace of the information age it is a time of maturity! Dear friends, we will be very happy to spend this year with you surrounded by beautiful music that you have preserved on the old phonograph records and brought it back to life from half-forgotten vegetating existence on dusty shelves. You have given it a second chance! Thank you for this, as well as many thanks to everyone who shared his knowledge on our forum, thanks for catalogs, magazines, envelopes, and of course for your comments and suggestions! Without all of these we would never have become that what we rightfully call The World of Russian Records! We wish you all good health, luck and success in all your projects, new exciting discoveries, peace, love and prosperity!
| | |
| --- | --- |
| Cooperation with "Radio Vesen" | 05.09.2015 19:24 |
---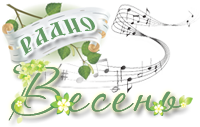 Dear friends, we are very pleased to announce the beginning of cooperation with the Online Internet Radio Vesen (Herald of spring). Watch out for the program at this link!